Miami Lakes, Florida Workers Compensation Insurance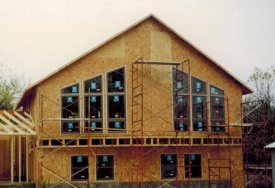 A key part of running your business is keeping employees safe at work. However, if a worker does suffer an injury, workers compensation coverage provides you and your employees with important protection. At Sharp Insurance Agency, we can service your work comp insurance needs in Miami Lakes Florida including the Boca Raton, Coral Gables, Orlando, South Miami, and Weston areas.
Workers Compensation is a system of state laws that ensure that injured workers receive prompt and fair compensation for work-related injuries. In most states, laws require you to pay for an injured worker's medical care, lost wages, and death benefits. Failure to have workers compensation insurance can leave you liable to pay for benefits out of pocket, and subject to fines or penalties by the state.
How does this benefit the Florida business owner?
Reduced premium costs
Reduced injuries and losses
Reduced medical and disability costs
Reduced policy adjustments
Servicing your work comp insurance needs in Miami Lakes, Florida
Having the proper workers compensation coverage can protect your employees and your business from loss and financial damage. Give one of our professional agents at Sharp Insurance Agency a call today and let us assist you with your work comp insurance needs.