Fort Lauderdale Business Insurance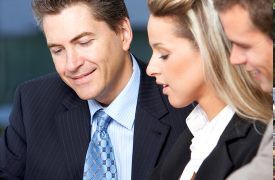 Businesses in Fort Lauderdale and throughout the state of Florida need to have an insurance agent on their site when considering their Business Owners Policy (BOP) coverage. A BOP would combine different options into one policy that can protect your small or medium sized business.
At Sharp Insurance Agency, we specialize in business insurance and can evaluate your risks to customize the proper business owners policy that you need. We can evaluate the needs of your industry and give a customized option that covers your needs and is specific to your industry.
Business Owners Policies Fort Lauderdale Florida include:
Options for your BOP policy may include:
Property coverage - This protects your building and the property inside it.
Liability protection - This covers your products or operations that may cause injury to someone.
Business Interruption - This would protect your company if you had an interruption in business operations due to fire or other event.
Other options may include coverages for signage, equipment or crime.
You will also need separate policies for your commercial vehicles, workers compensation or any employee benefits that you may offer.
Contact us to find out more about Business Owners policies in Fort Lauderdale Florida including the Boca Raton, Coral Gables, Orlando, South Miami, and Weston areas.